Stéphanie Badawi

















Through my work I have consistently sought to engage with the viewer on an emotional level, to draw them into a narrative that leaves them asking questions.
(1) 'The cosmos is within us'
Editorial, documentation
2021
Visual exploration inspired by Carl Sagan. 'The cosmos is within us. We are made of star-stuff'.

In this series of spreads I wanted to convey a certain sense of introspection. Answers can be found within ourselves and at an atomic level everything is interconnected.

Personal project

(2) Lock-down project
Editorial, documentation
2020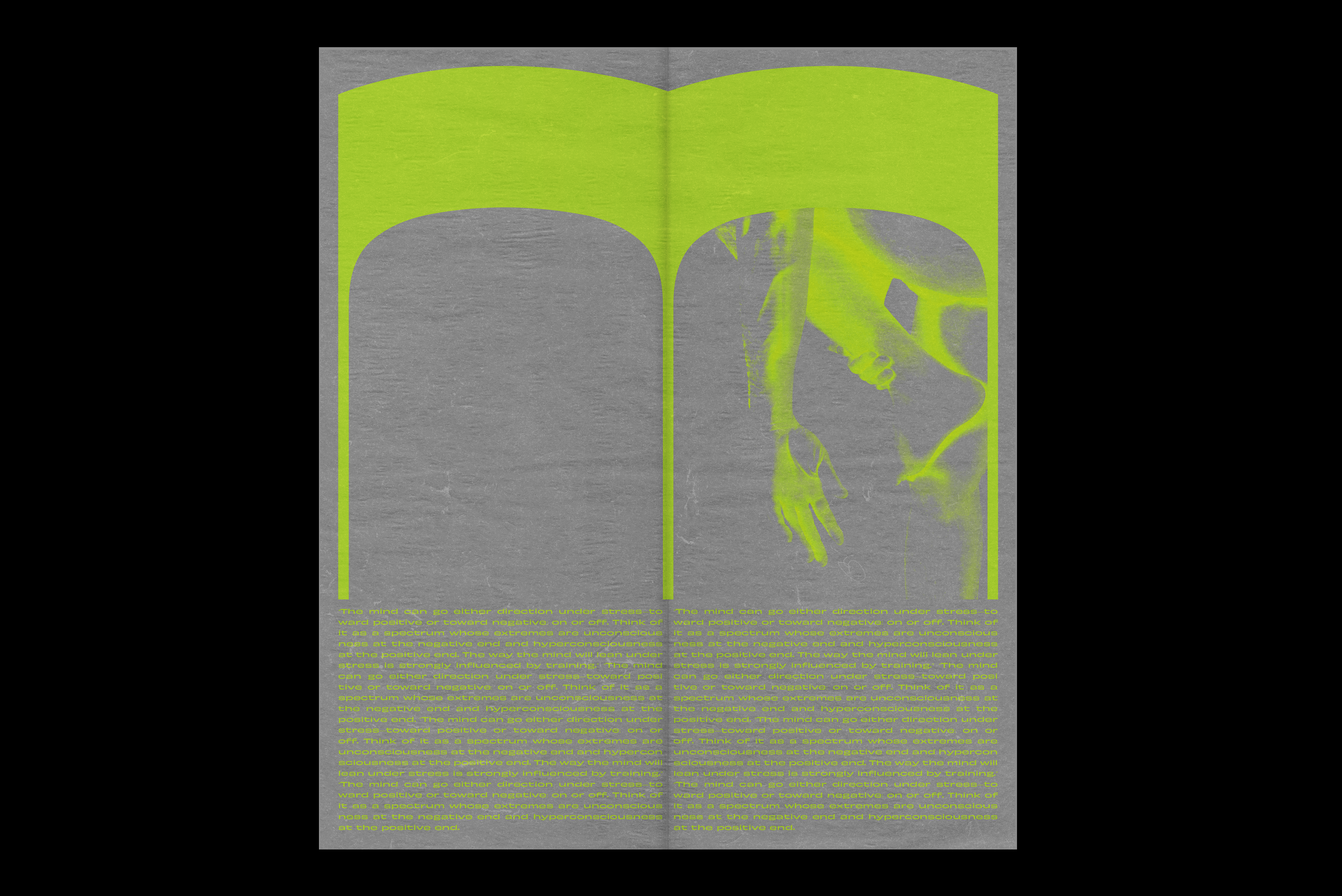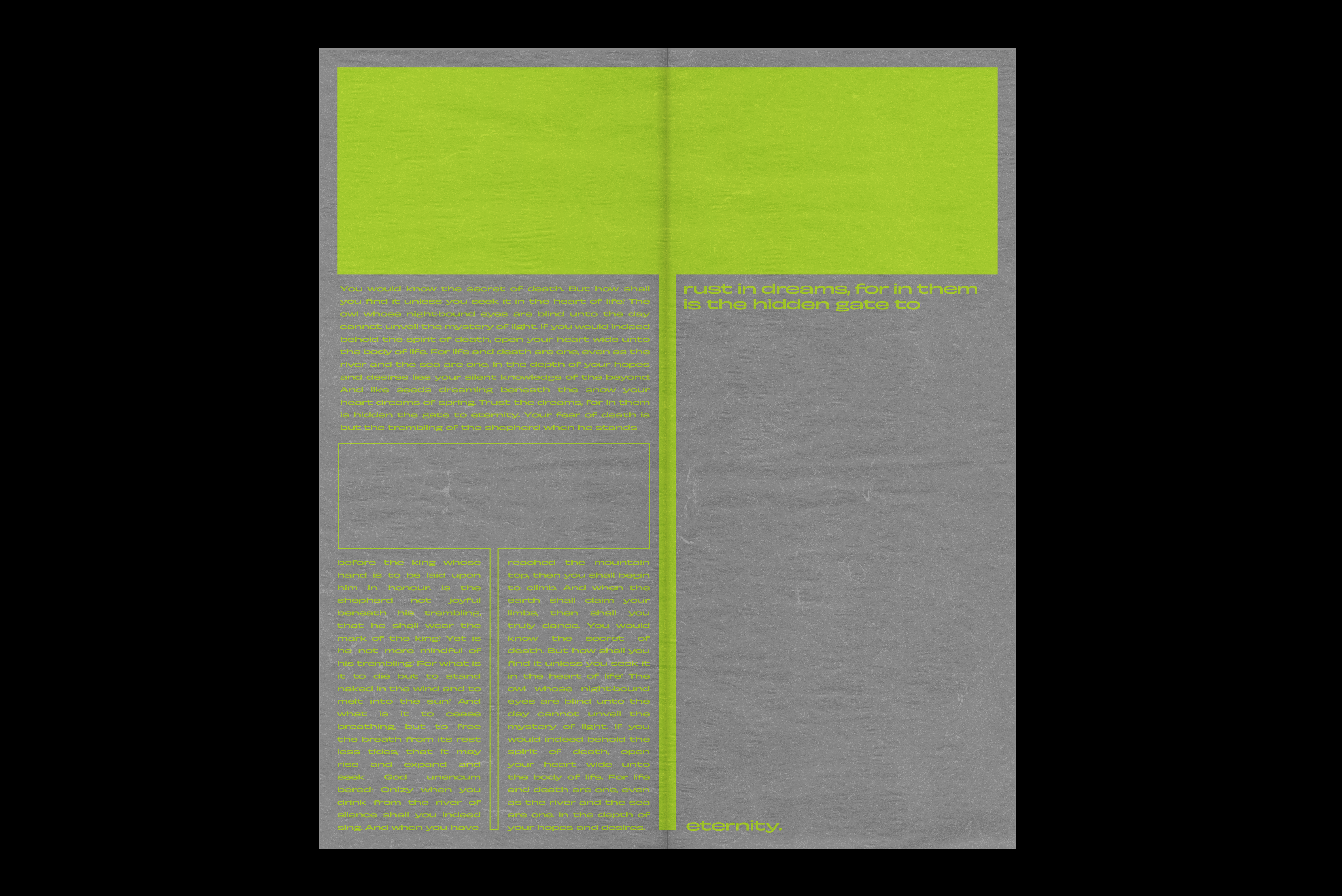 During the COVID-19 lock-down, I spent time exploring and documenting the relationship between common objects found at home and the body. The text is composed of excerpts from books and films that were part of my life during the quarantine. Parable of the Sower and Parable of the Talents, Octavia Butler. The Prophet, Kahlil Gibran. Humankind: Solidarity with Non-Human People, Timothy Morton. Dune, Frank Herbert.

As Kahlil Gibran said: ' Your house is your larger body'.

Personal project
Dimension • 228x262 mm
Number of pages • 24

(3) I will be your idol
Exhibition branding
2019

The exhibition 'I will be your idol' examines the origin of our cultural references and questions the relationship between normative and subversive cultures. More specifically, the works (re)present female-like figures who, by redefining established gender constructions and breaking binary codes, resist power relations and influence knowledge production. By shedding light on these new representations, the exhibition imagines a world in which these idols can stand up against contemporary knowledge and subvert the narrative.

Curator • Camille Regli
Artists • Gery Georgieva, Maëlle Gross and Ceylan Öztrük
Client • Camille Regli for at onCurating Zurich
Dimensions • 148x210mm | 905x1280mm

(4) Birth Rites Collection
Art event branding
2019 | 2020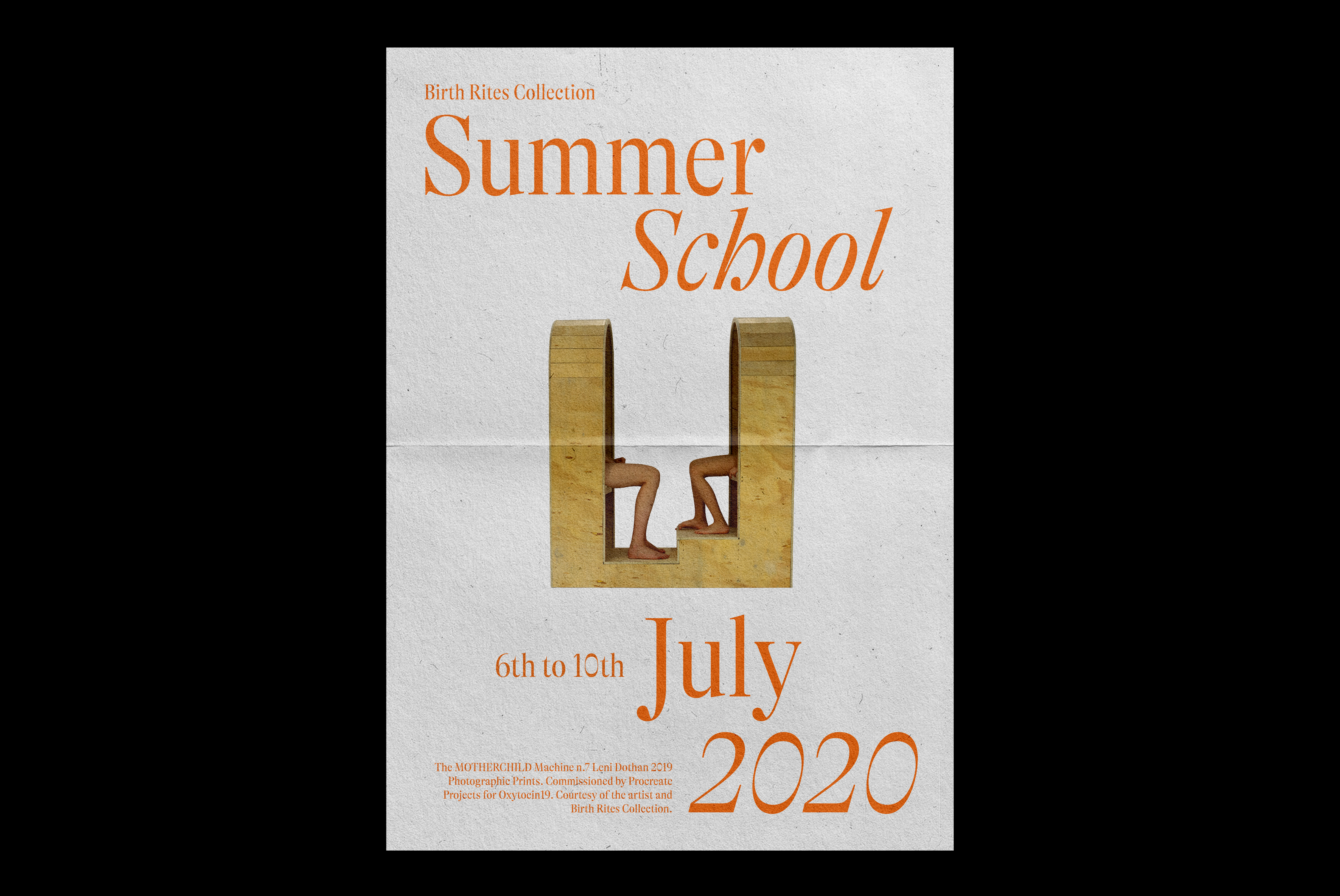 The Birth Rites Collection is the first and only collection of contemporary artwork dedicated to the subject of childbirth. The collection currently comprises of photography, sculpture, painting, wallpaper, drawing, new media, documentary and experimental film. For the past two years, I have designed flyers, banners and social media artworks for the promotion of their Summer School, a unique 5-day programme of lectures, workshops, seminars and one-to-one tutorials at the historic Guy's campus, King's College London.

Curators • Helen Knowles, BRC Curator and artist, Hermione Wiltshire, artist and Senior Lecturer at the Royal College of Art
Artwork • The MOTHERCHILD Machine n.7 Leni Dothan 2019. Photographic Prints. Commissioned by Procreate Projects for Oxytocin19. Courtesy of the artist and Birth Rites Collection.
Client • Birth Rites Collection
Dimension • 148x210mm
(5) Donii
Branding, packaging
2019
Donii is a wild plant herbal tea that helps soothing and relieving strong period pain. It is made in Switzerland of locally sourced plants and sold in organic shops.

Client • Donii, Founder, Maëlle Gross
Dimension • 75x175x25mm
Paper • Recycled cardboard paper, 380 gsm.